A lot has happened since Pivatic was founded.
Here are some of the highlights.
1975
Established as Toolsystem Ky
The journey began as Toolsystem Ky, founded by Mr. Veikko Pitkänen. Toolsystem activity started by producing positioning systems for sheet metal punching tools.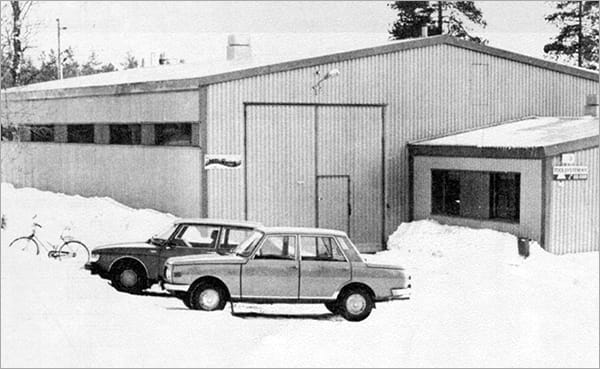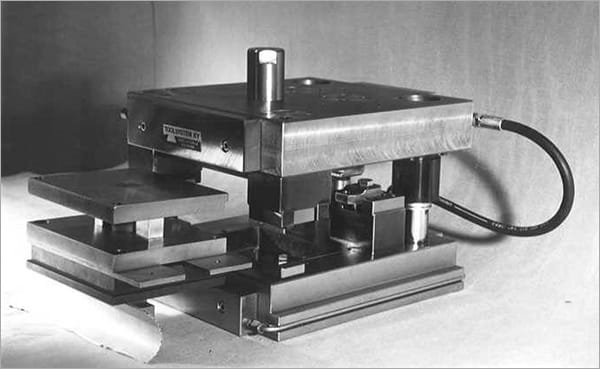 1976
Pivat quick tool change attachment was developed.
Pivat was a positioning plate that allowed quick change in punch tool positioning in the production, ready for a next product family to be punched. Toolsystem Ky was set up with the Pivat method in mind, and the company focus quickly started to shape around it.
1977
Pivat + Automatic = Pivatic
In 1977 the PIVAT attachment was utilized in a press tool for quick change of the punch and the die plate, and with the introduction of automation provided by numerical control, the Pivatic name was invented and became widely used for automated Toolsystem machines.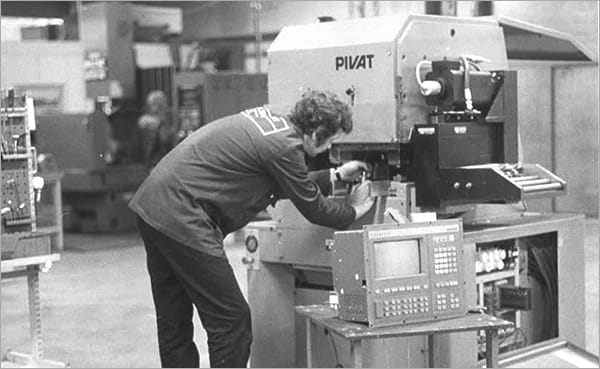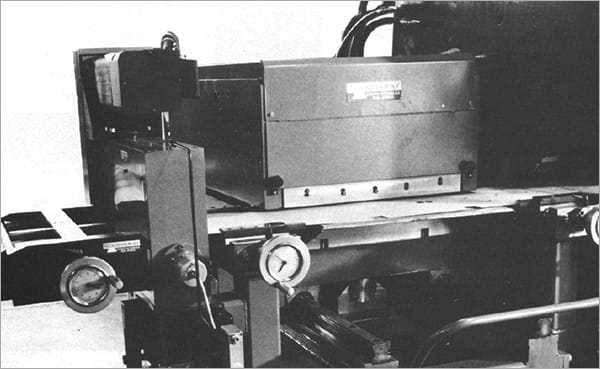 1983
First Pivatic CNC punching line.
The basic principle for modern Pivatic punching lines where the punching unit moves in Y-direction and the material only in X-direction was developed. Punching tools were also activated by their own cylinders in the cassettes.
1986
Export starts
In just 10 years of exports from 1986 onwards, the Pivatic business migrated from mostly Nordic sales to over 80% of the production lines sold abroad.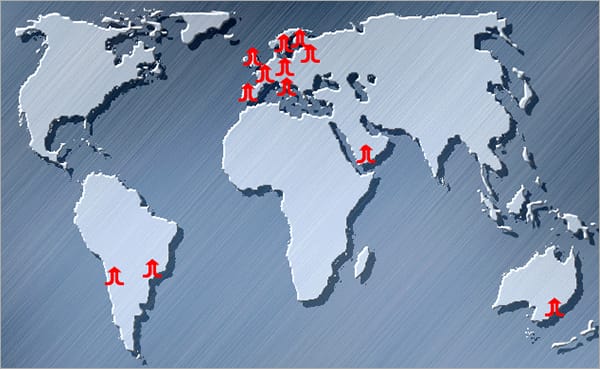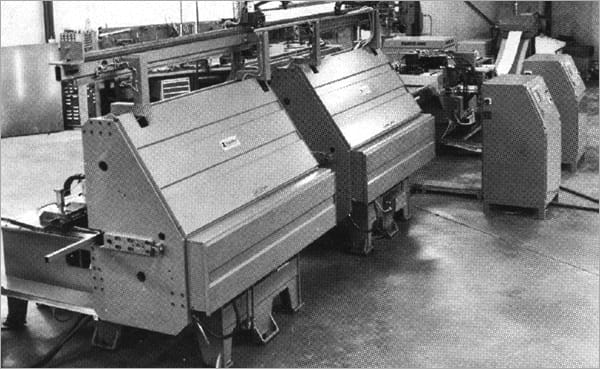 1988 – 1998
Strong emphasis in marketing and product development
Punching line concepts for commonly used standard coil widths were developed, from 400 mm to 1500 mm. Flexbend bending stations for 1000 to 2250 mm bending lengths was being offered.
1999 – 2001
Company branding harmonized to Pivatic.
With great interest in customers for the automated PIVAT punching presses in flexible coil processing lines, the company brand shaped into Pivatic and the premises were expanded to support the growth strategy.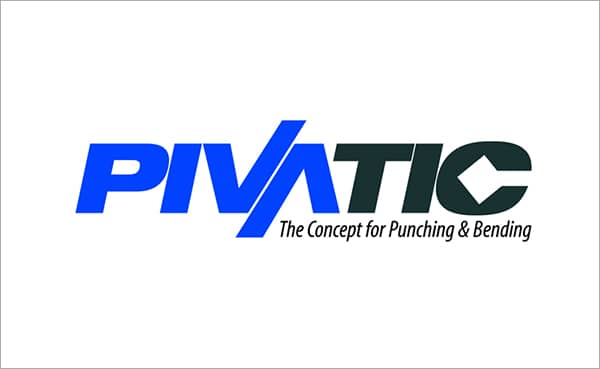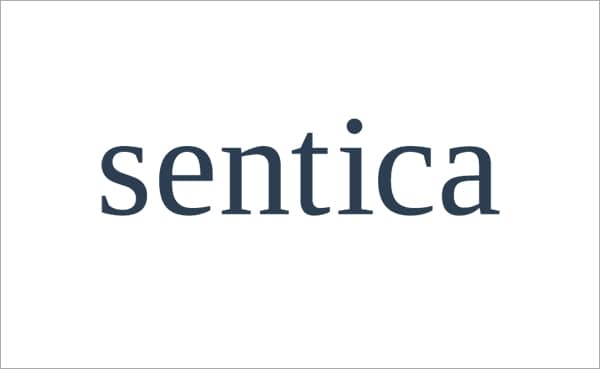 2005
Pivatic Oy was acquired by Sentica Partners Oy.
The international growth of the machine and equipment building industry with strong development of subcontract manufacturing for the sector raised Sentica Partners' interest in Pivatic advanced and dimensionally accurate sheet metal fabrication solutions and life cycle services.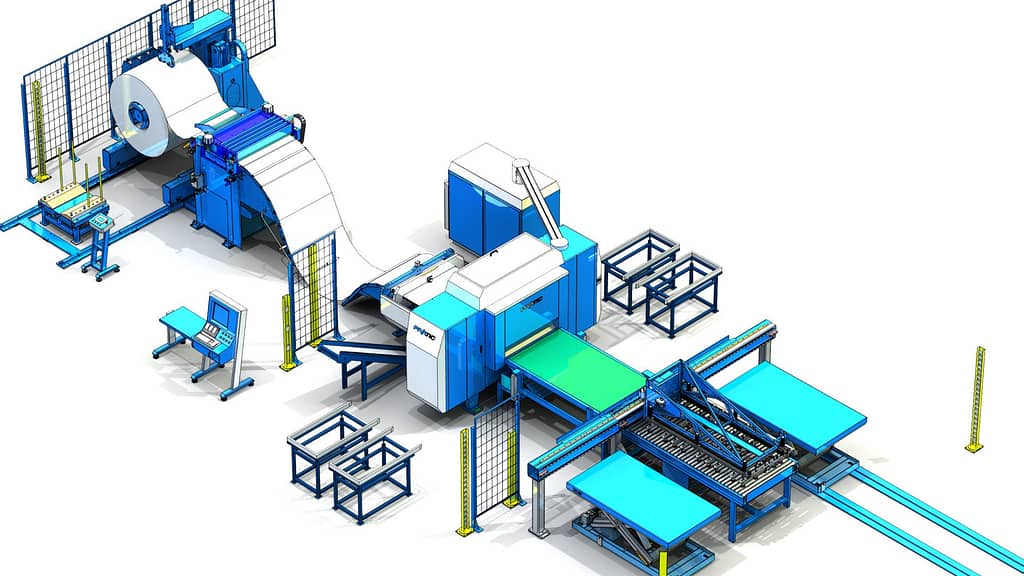 2006
Electric Punching Center was launched.
Pivatic electrical punching station PCC-e was launched for the full range of the sizes. This was the first step toward energy-saving solutions. Today servo electric drives and energy saving are key parameters for the machine design.
2007
The Ursviken Group established.
Private equity investor Sentica Partners Oy merges two leading experts in sheet and heavy metal fabrication: the finnish Pivatic and swedish KMT Ursviken. The merge synergises a global sales and service network in the Nordic market, Europe an USA.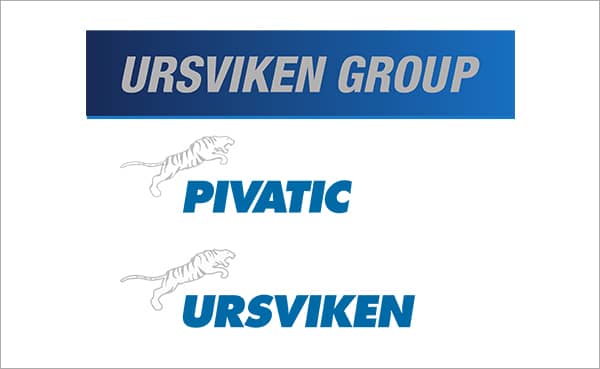 2013
Automatic tool change was launched for the bending lines.
This allows the change from one product width to other without manual operations. The tools are organized with CNC drives based on product information, which makes the line more automatic and less operator depending.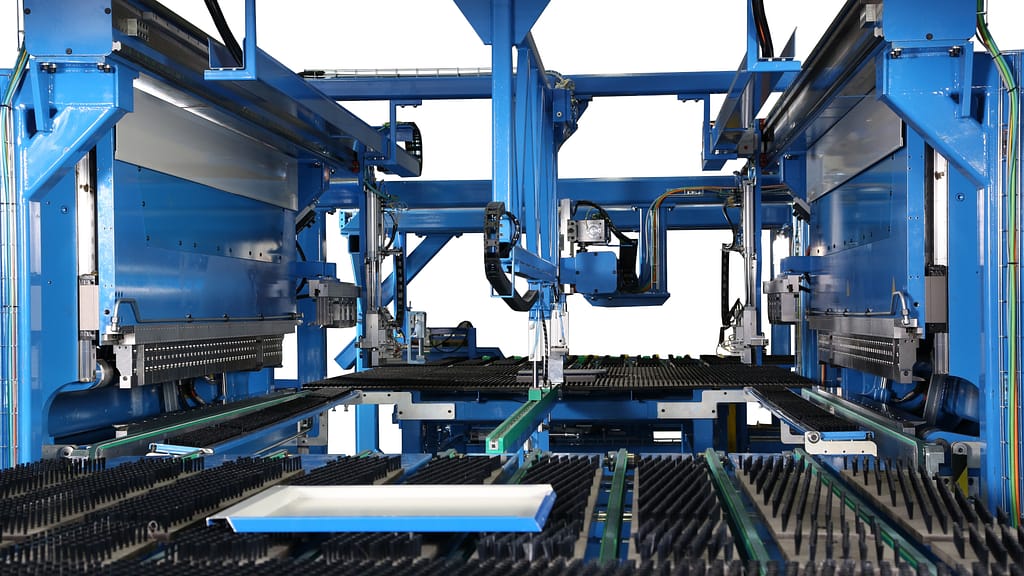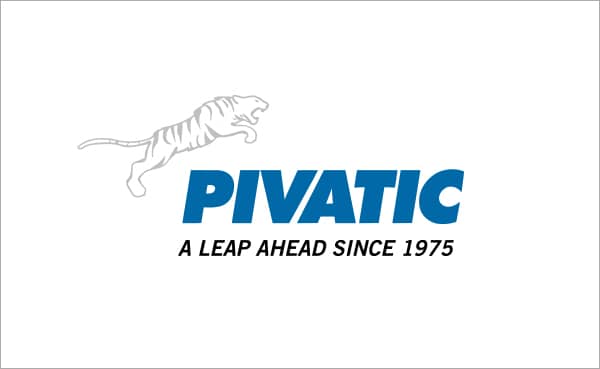 2015
Pivatic 40 years.
In the 40 years of Pivatic, over 450 production lines are delivered globally and a strong sales and partner network has been established in over 27 countries. To this day we aim to be a desired and truested partner for highly automated, productive and efficient sheet metal fabrication solutions.
2016
PivaPunch Coil Nesting concept is finished.
The PCC CTW, Punching Center for Coils with Cut-to-Width station, is a fully automated production line to have parts produced and stacked in one pass – straight from the coil. Product families with different part widths or lengths can be produced as batches or as kits.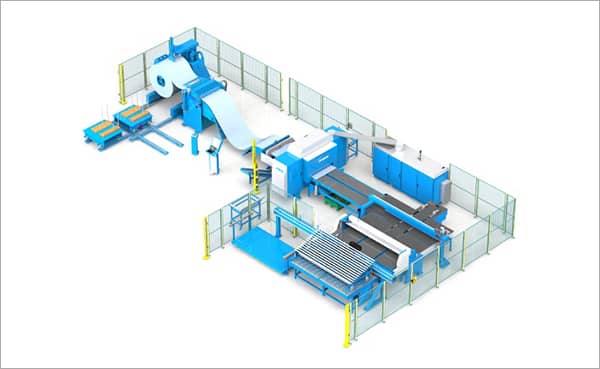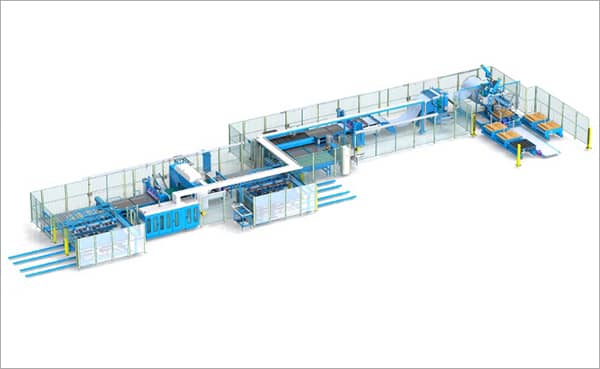 2017
PivaPunch + Cut-to-Size solution for highest quality of parts.
A customer requirement for the highest quality of parts and production from coils and from blanks led into the development of Cut-to-Size line with sheet punching. Camber is removed from the coil with longitudinal shearing to ensure that the parts are rectangular prior to punching.
2018
PivaBend MPB bending units enters the market.
The Multitool Profile or Panel Bender is developed to further increase the flexibility in PivaBend solutions. The MPB allows for thicker materials to be used and longer parts to be made, and can be used in a line solution or as a standalone machine.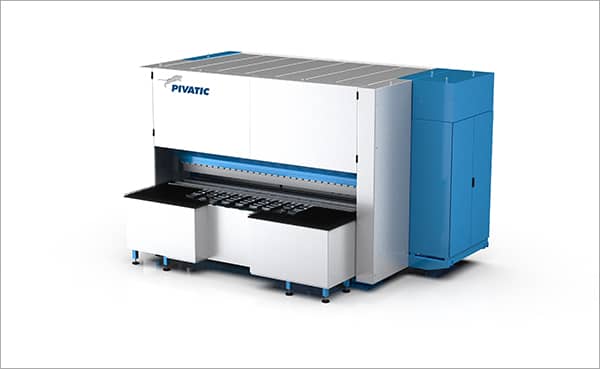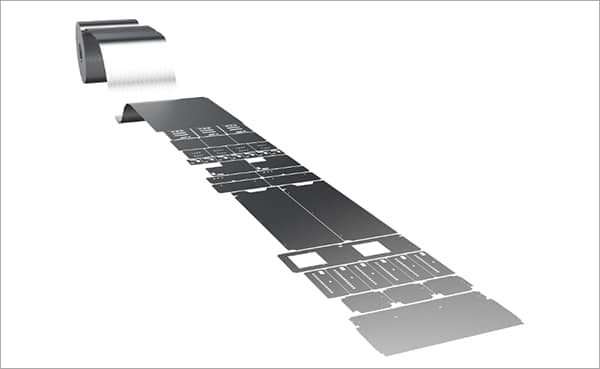 2019
Advanced coil nesting solutions became available.
With a great interest in coil nesting for our customers, we studied and recognized different production methods for the PCC CTW concept. To crystallize the concept, we stand by a thought – "million parts a year, each of them different".
2020
PivaPunch PCB concept enters the market.
The Punching Center for Blanks allows the most efficient punched sheet fabrication of symmetrical parts or product families. Small batch sizes or many different material types or thicknesses are the main reasons many of our customers prefer a PCB solution instead of a PCC solution.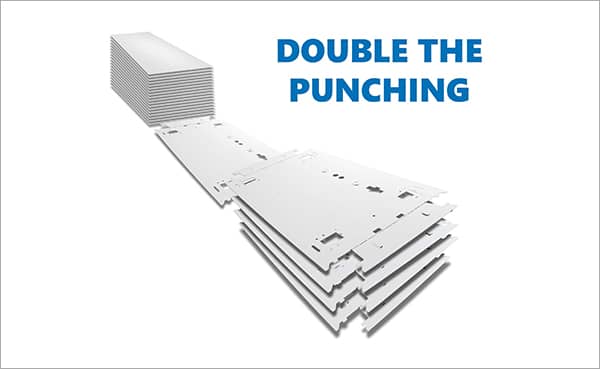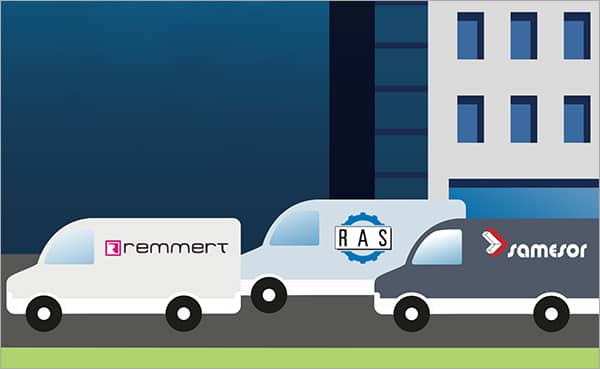 2021
Strategic partnerships established.
Pivatic starts to offer complete solutions with a wider selection of technologies. The integration possibilies of a storaging system by Remmert, a panel bender by RAS, or a roll former by Samesor offers increased flexibility for small batch or kit production.