PivaBend sheet metal bending lines are equipped for profile, panel or casing-type parts. They are best suited for product families that require fast cycle times. The parts are pre-programmed and tested for the Factory Acceptance Tests.
The bending lines and the MPB bender have a material-friendly part flow, making them ideal for delicate materials like pre-painted steel or aluminium.
A typical Pivatic sheet metal bending line has a wing-former for each side of the part. Utilizing this technology in a continuous process results in low cycle times.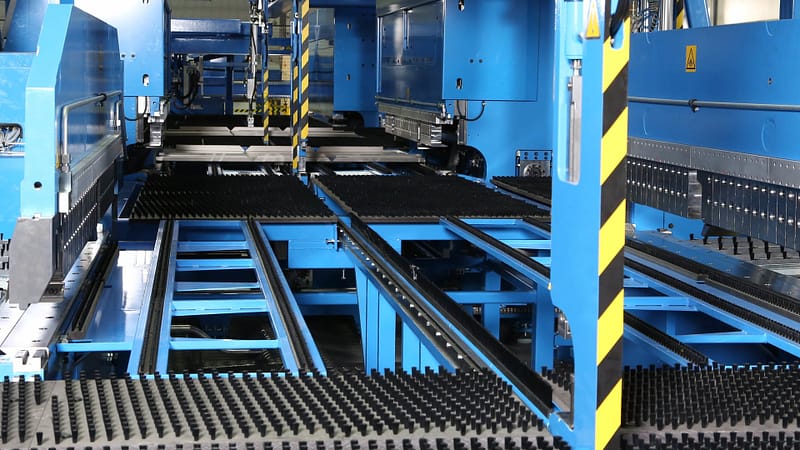 PivaBend MPB excels where exceptionally complicated profiles or thicker materials are used. The MPB bender can be utilized as a stand-alone machine or in a bending line depending on your production needs.