PivaPunch punching machines utilize direct material flow to maximize efficiency and offer a variety of options to form the best possible solution for your production. They are best suited for product families and symmetrical parts of batch sizes from one to several thousand. A single batch can be produced in as little as a couple hours.
Pivatic studies your products thoroughly and combines optimal punching technologies to achieve the best output with the necessary flexibility.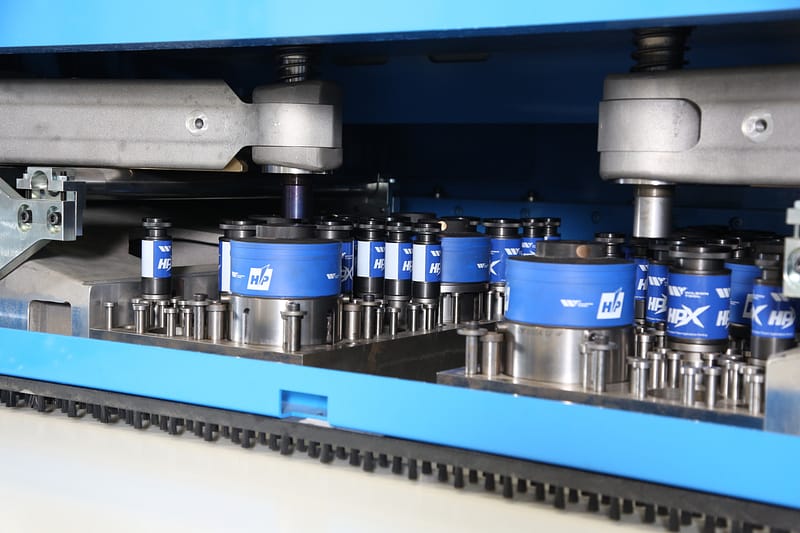 Blank punching lines utilize the same punching technology as coil punching lines, but is ideal for smaller batches of different material types.
Coil punching lines for raw or slitted coils has been the cornerstone of PivaPunch for decades. Maximize your material efficiency and production by using a continuous coil.